Brewing Guide
How do you like your tea?
Piping hot or chilled just so? A small cup of calm or big cup of strong black? Whisked Matcha or milky sweet? Along with a biscuit? Whatever your taste in tea our mini guide will make sure it's always perfectly brewed.
| Type of Tea | Temperature | Steeping Time |
| --- | --- | --- |
| Herbal Tea | 212°F | 3-6 min |
| Black Tea | 200°F | 2-3 min |
| Rooibos Tea | 200°F | 3-6 min |
| Oolong Tea | 185°F | 2-3 min |
| Green & White Tea | 170°F | 1-2 min |
Fancy a bite with your tea? We added a 104°F setting for water at a low temperature, ideal for baking bread and many other uses.
Aarke Kettle FAQ
What materials is the Kettle made of?

The Kettle is made of stainless steel with lid-seal and feet for stability in BPA-free silicone rubber.
Is a Kettle in steel better than one in plastic?

With the Kettle being made of a high quality material as stainless steel, it not only reduces the use of plastic but is also a more durable and hygienic alternative to Kettles in plastic. The Aarke Kettle features a removable limescale filter in 100% stainless steel that can be washed in the dishwasher.
How do I use the Aarke Kettle?

To use the Aarke Kettle, follow these steps:

1. Open the smooth-opening lid and fill with water.
2. Close the lid and make sure it snaps in correctly.
3. Place the Kettle on the power base and toggle through the temperature settings to choose the desired option.
4. The LED light will show the set temperature and after 3 seconds the Kettle will start heating the water, shown by the light starting to pulsate.
5. When water reaches the set temperature, the light will become stable and you will hear a beeping noise.
6. Done! Enjoy your heated water.

After 10 seconds the light will dim and continue to display the current temperature as the water cools. Perfect for a hot water refill at a preferred temperature.
How long does it take to boil water with the Kettle?

The time depends on a few different factors such as the exact voltage, the temperature of the water and room temperature, however it takes approximately 5 minutes to boil 1.2 liters.
How long is the warranty period for the Kettle?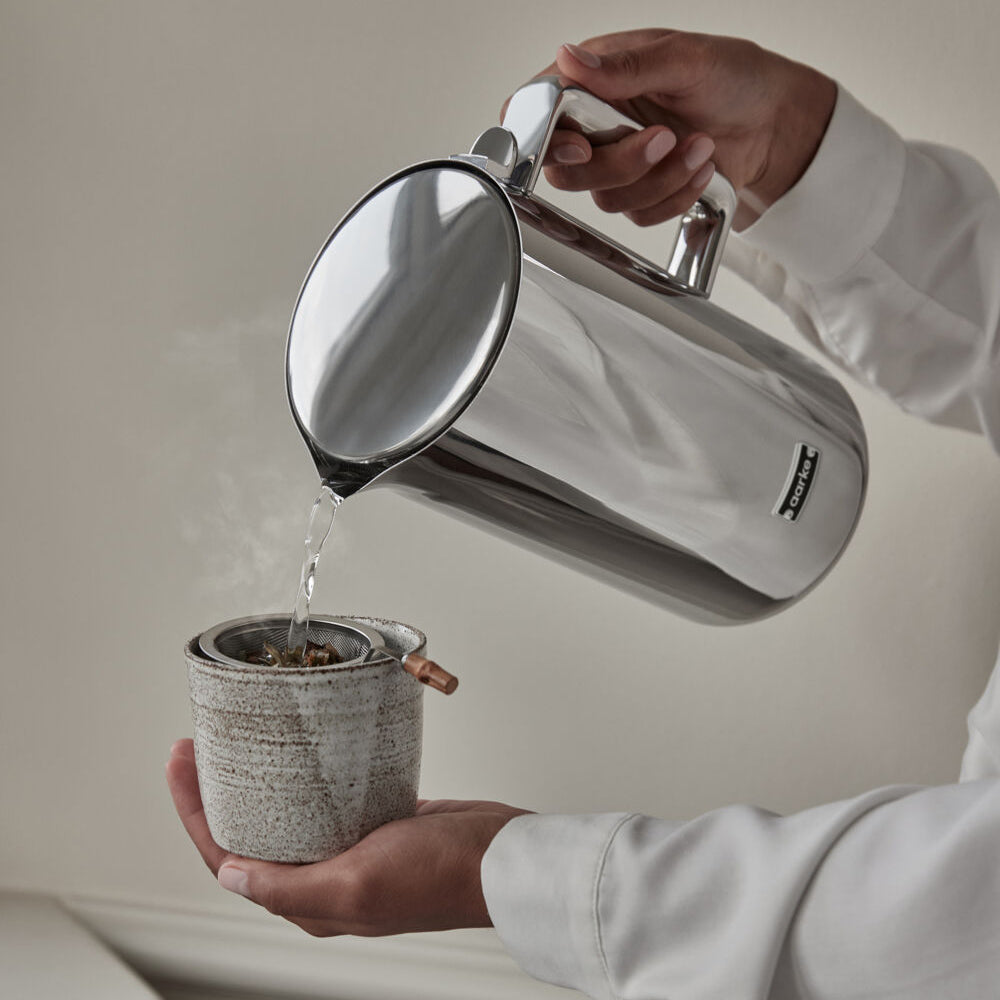 Aarke Kettle User Manual
User manual in several different languages:
English, Français, Deutsch, Español, Italiano, Svenska, Norsk, Dansk, Suomalainen, Íslenska, Русский, Polski, Eestlane, Latvietis, Lietuvis, Nederlands, 日本語, 한국어, 中文, عربي
View PDF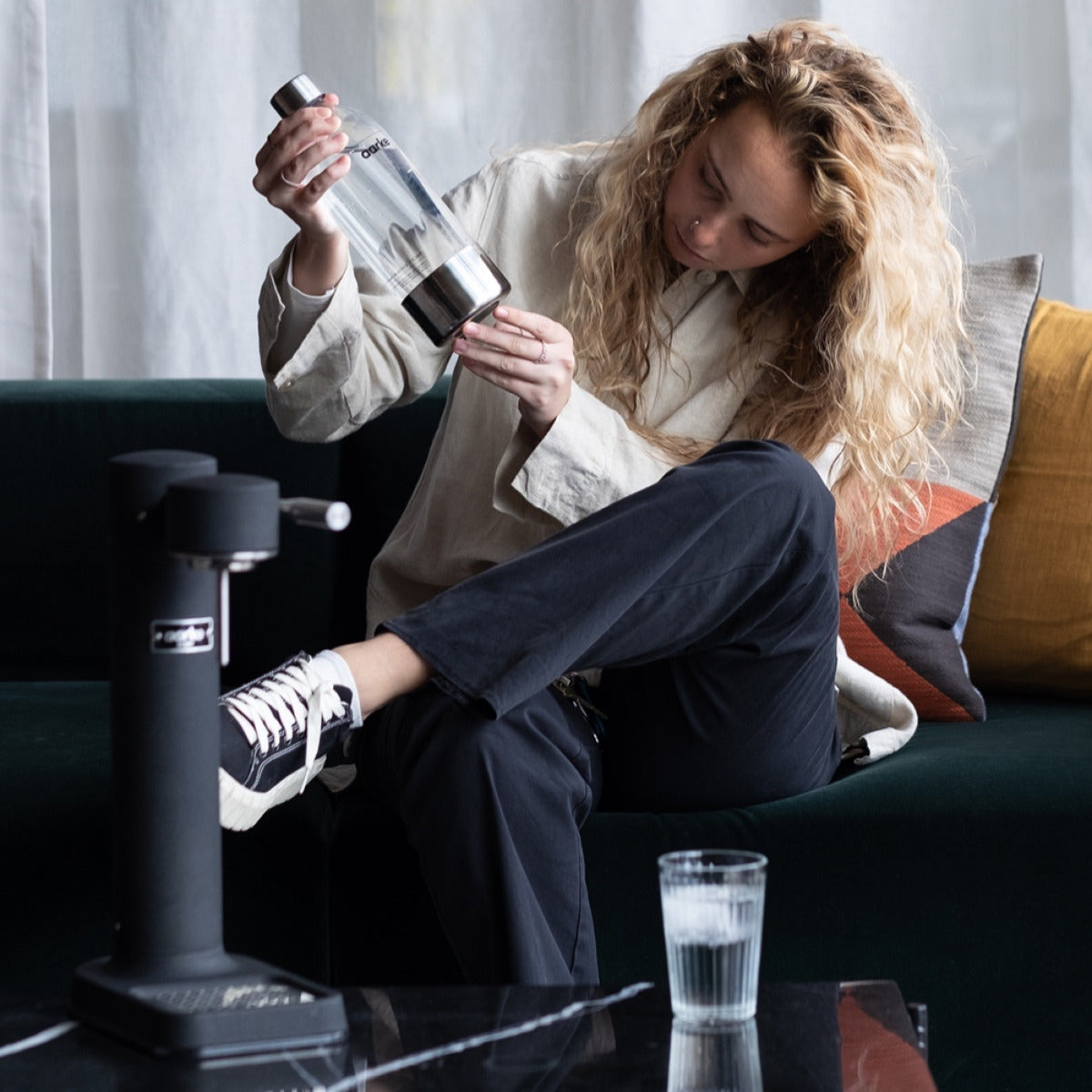 Get in touch
If you did not find the answer to your question above, we are here to support you! To ensure your request is addressed quickly and with the attention it deserves, please contact our Support team:
Contact us