Clean design, cleaner water
The Aarke Water Purifier is a patented, high-quality water filter pitcher in glass and stainless steel – making it more sustainable and more hygienic. It features the unique, refillable cartridge and Aarke filter granules.
Aarke Water Purifier
- Glass carafe
- Stainless steel filter system with food grade silicone gaskets
- Stainless steel lid with a filter-change indicator in BPA-free thermoplastic
- Stainless steel filter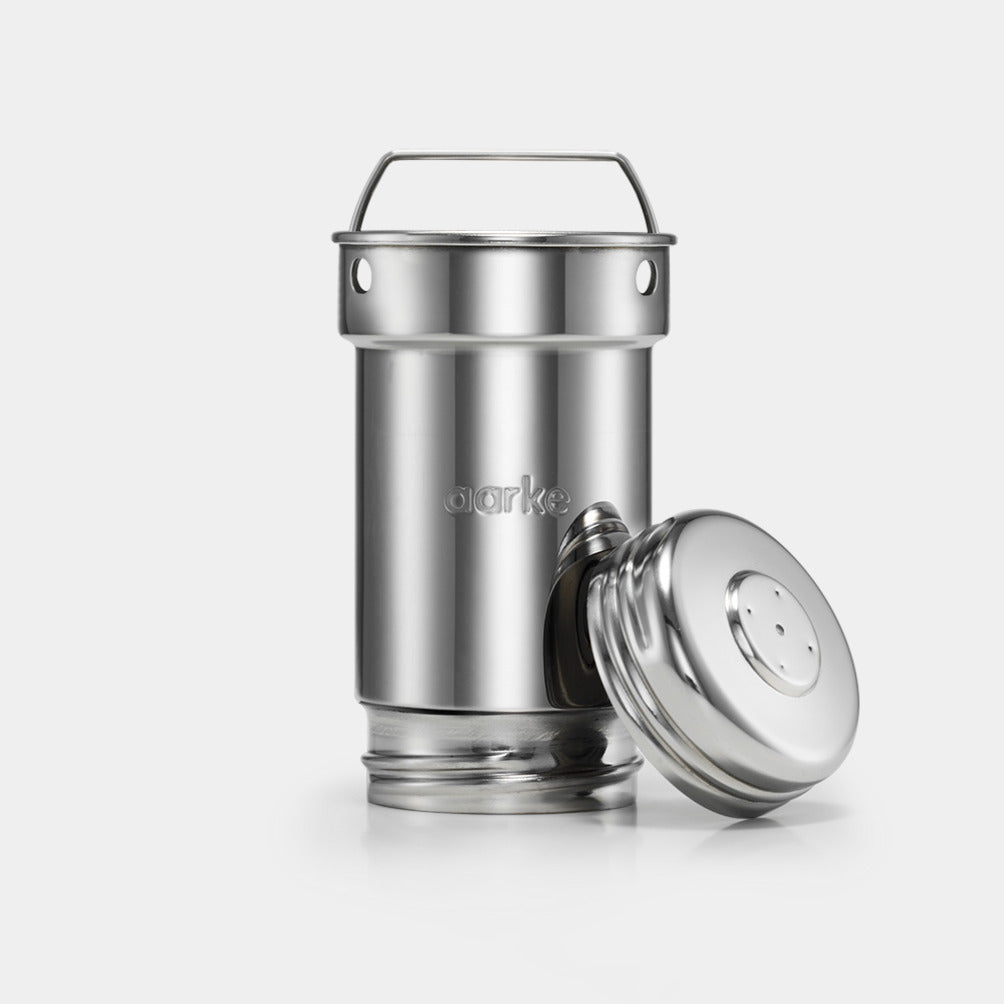 Refillable ReFilter System™
The filter granules come in customized refill bags and are poured into the ReFilter Systems™ stainless-steel cartridge. This differs from the conventional technology where the plastic cartridge and the filters are combined in one disposable plastic container.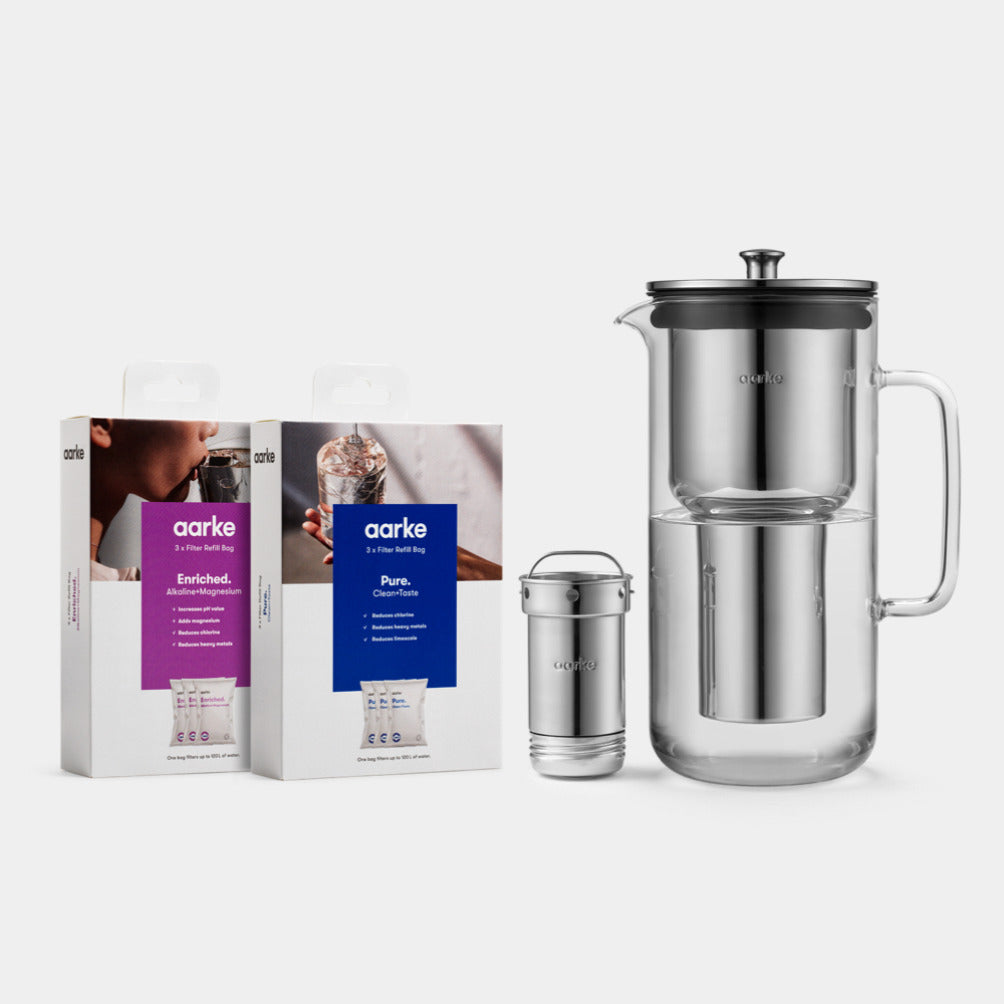 High-quality filter
The Purifier is designed to be used in combination with the filter granules made in
collaboration with BWT, one of the world's leading water technology companies. 
Pure
Filter Granules turn your tap water into a cleaner taste experience by reducing
chlorine, heavy metals and limescale.