A Carbonator for the ages
Carbonator 3 is a premium sparkling water maker in stainless steel. It's built to last and comes in eight stunning finishes, to match and upgrade any countertop.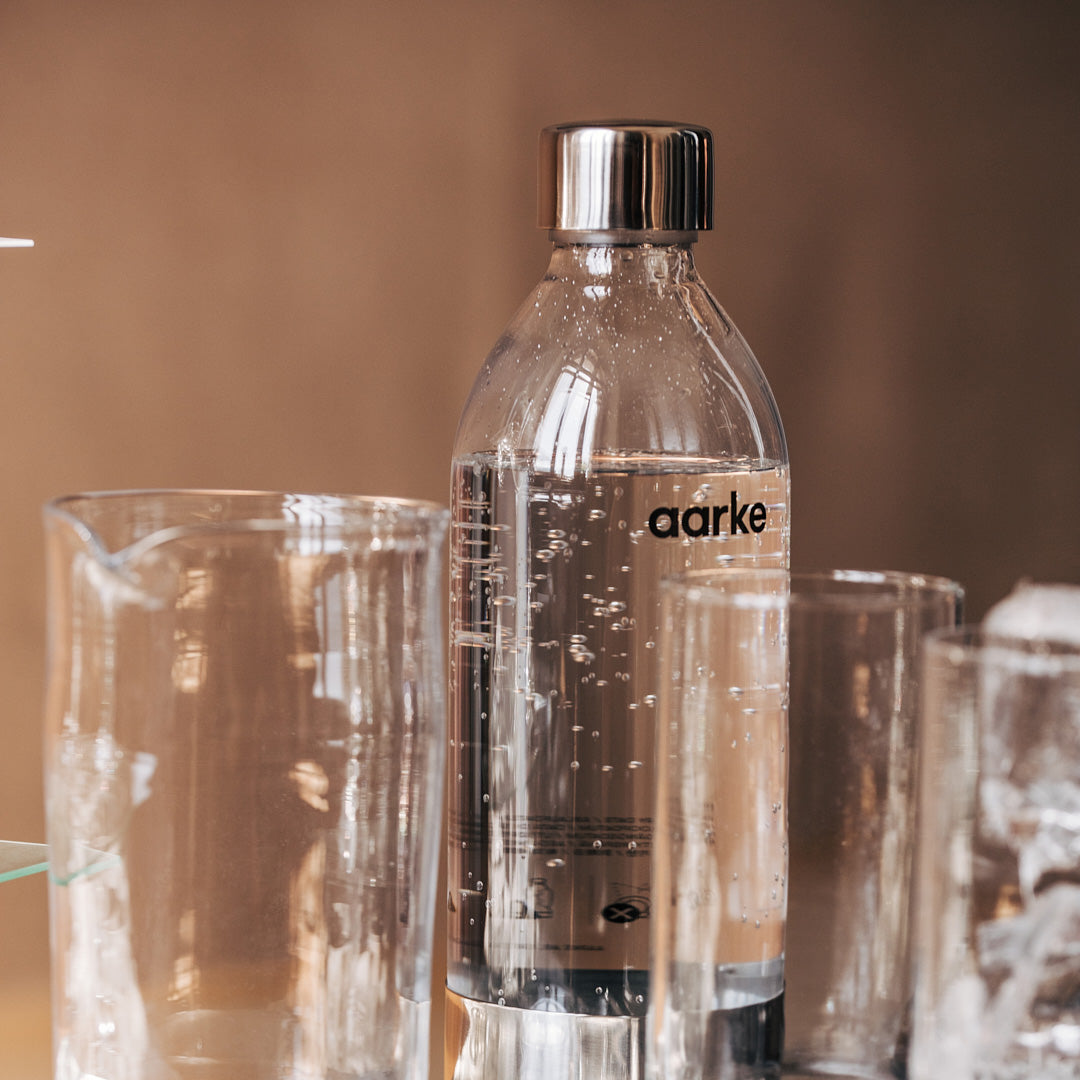 Iconic Bottle Design
Our iconic BPA-free PET Bottle for Carbonator 3 is now sleeker than ever. The bottle's bottom piece is engineered with a screw-in mechanism for increased durability. This ability to separate the metal and plastic components also makes it possible to recycle bottles at the end of their lifetime.
Shop PET Bottles
Here today, here tomorrow.
To ensure a long life for our Carbonators, our engineers custom-built a device that automatically tests the machine for over 10 000 cycles. The engineers identified parts that were potentially sensitive to repeated use over time, and subsequently developed and adapted the machine throughout the testing process. In short: our Carbonators are built to last.
Additional highlights:
- Compatible with standard CO2 cylinders from most major brands.
- The cylinder carbonates up to 60 liters.
- Cordless, no electricity needed.
- Energy efficient, powered by the CO2 cylinder.  
Compare to Carbonator Pro