About Us
Aarke is a Swedish design company founded in 2013 by two experienced industrial designers and friends – Jonas Groth and Carl Ljungh. From our studio and workshop in Stockholm, we design premium home essentials engineered to elevate everyday routines. Our first product, the Aarke Carbonator, took the world by storm and can be found on countertops in more than 30 countries today. And that was just the beginning.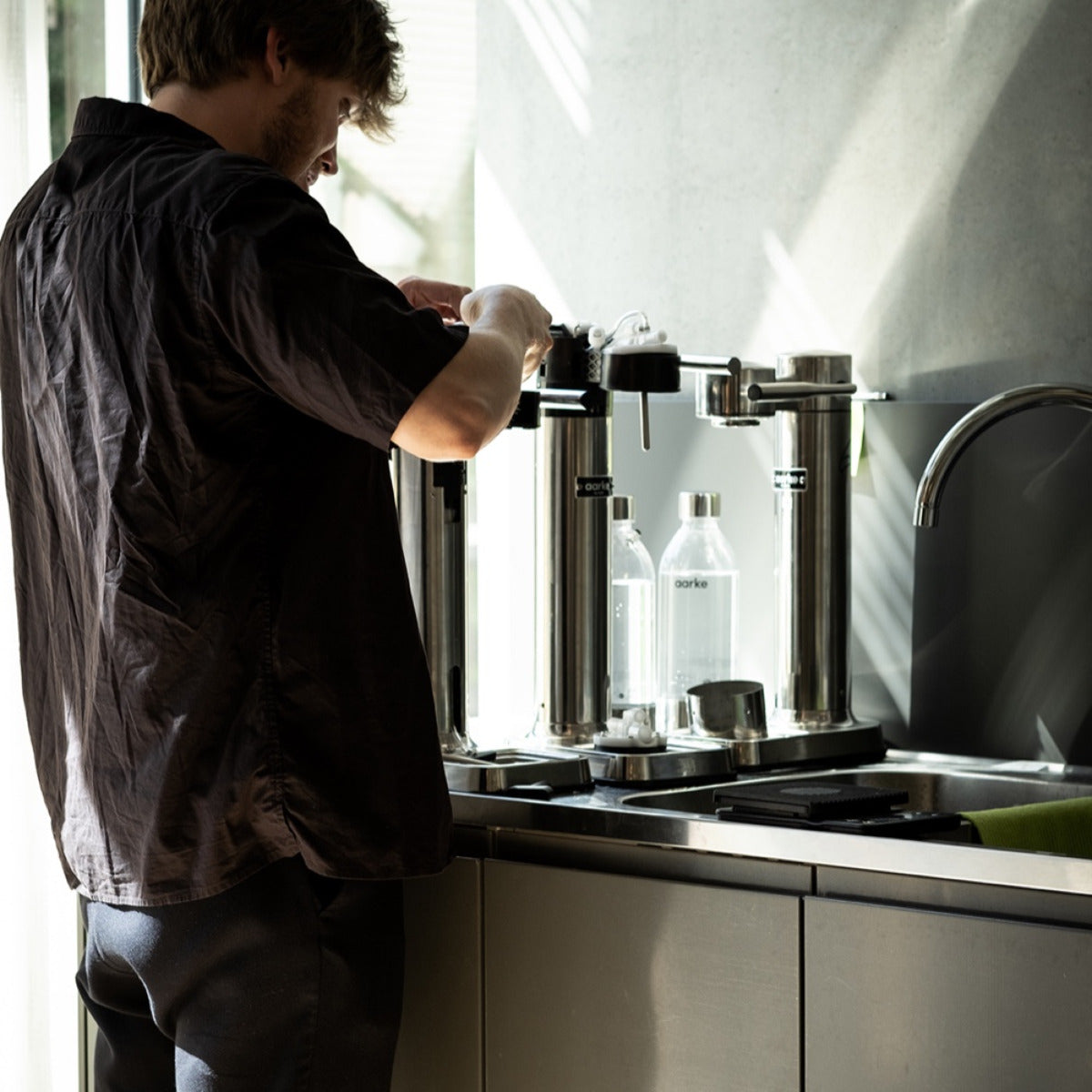 Engineered in Stockholm
We strive to constantly push boundaries and re-engineer all aspects of our products. We design, develop, and test all products in our Stockholm workshop until everything from the first visual impression to the touch, feel, and interactive sensation of the product is of highest quality. Through a slow and mindful product development process we aim to build products that last for years to come.
Quality in every detail
The word quality is losing its quality. Today, even the cheapest products on the market use empty claims about being well made or long lasting.
We design, engineer, and build our products from scratch. We use stainless steel and glass. And food-grade, virgin PET when needed – non-toxic, BPA-free.
We spend hundreds of hours on dampers, valves, and springs that no one will ever see. Our engineers custom-built a device that tests our carbonators for over 10 000 cycles.
We collaborate with carefully selected partners such as BWT, one of the world's leading water technology companies, when we expand into new categories.
Nothing is left to chance. There's quality in every detail.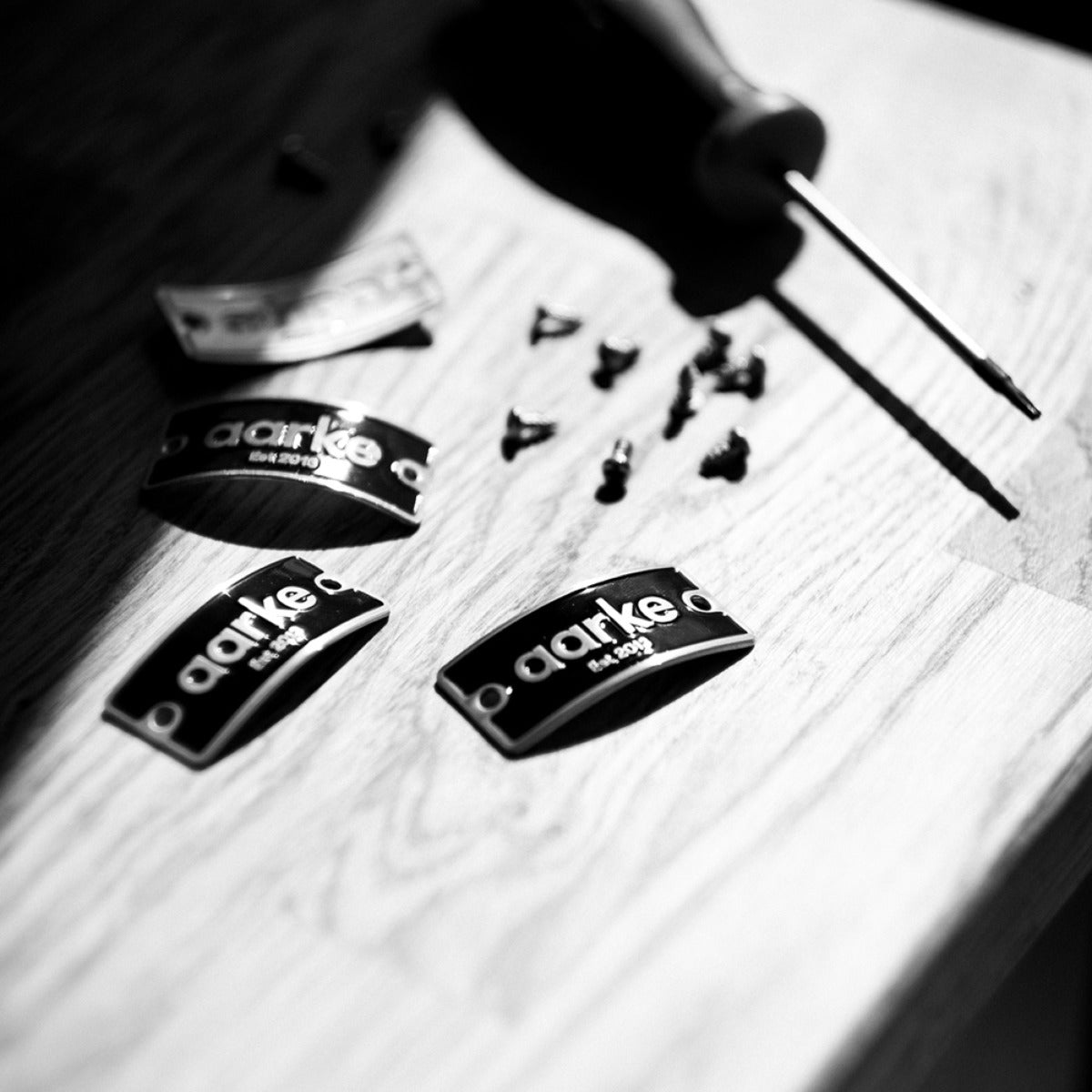 Refined design
With an obsession for detail and honest care for our products, we develop distinctive, iconic designs that never go out of style. We will refine our products until they cannot get any better, with the goal of creating the perfect user experience.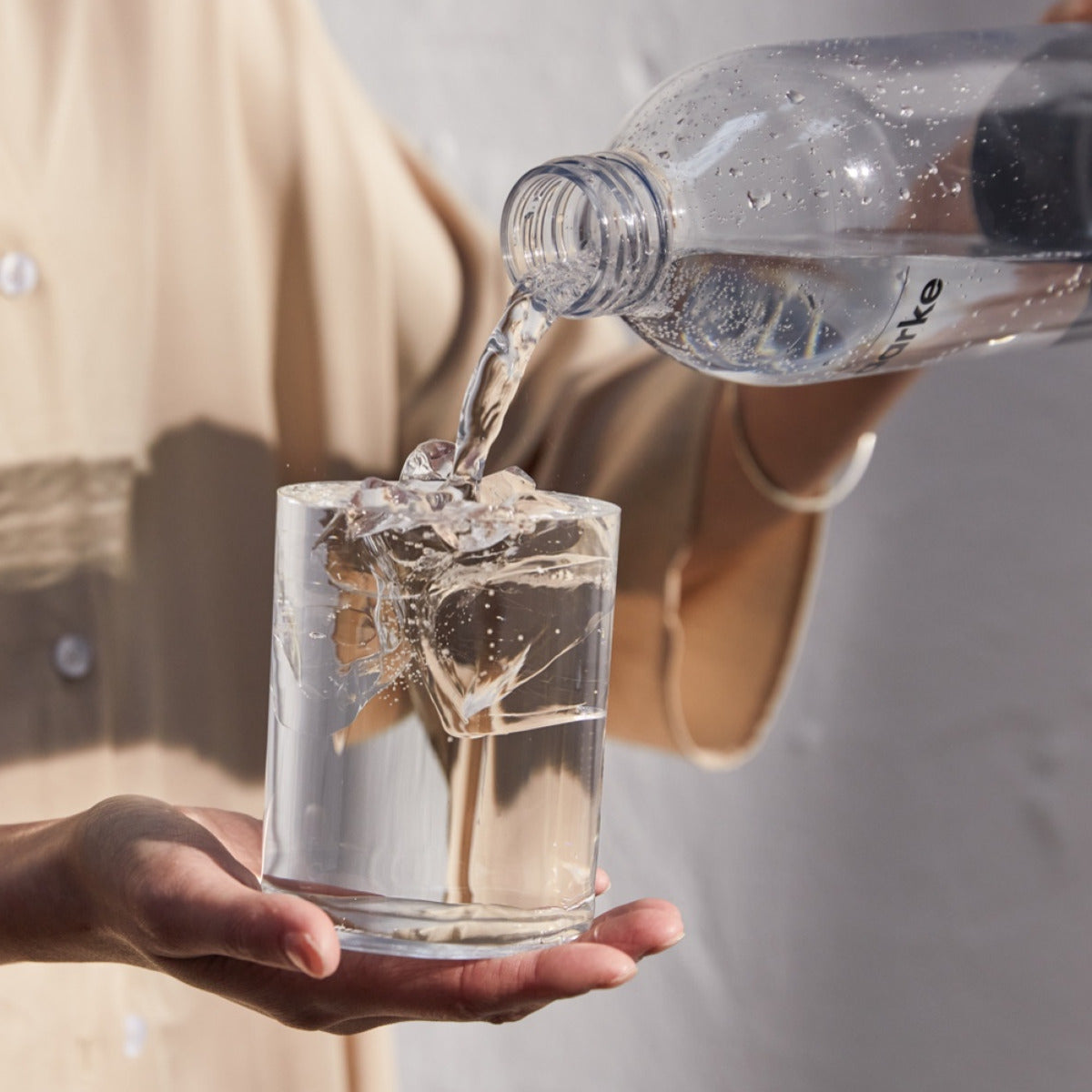 More bubbles. Less plastic.
Every minute, one million plastic bottles are sold around the world. That's right – one million per minute. And only 9% are recycled – the rest end up in oceans or landfills. One Aarke water bottle can replace thousands of single-use plastic bottles.
The Aarke approach
Sure, water is the source of all life and all that, but that doesn't mean it's perfect now, does it? Because we see room for improvement.
   Since 2013, we've been on a mission to make water better. By giving it beautiful bubbles, delicious flavours, and state-of-the-art pureness. But that's not all. While we're upgrading your water, we're upgrading your countertop, kitchen, and life as well. Through iconic design, smart engineering, and durable materials we turn your everyday routines into small moments of pleasure.
Welcome to Aarke, it's an upgrade.
In it for the long run
We purposefully design and engineer new products that inspire people around the world to commit to a more sustainable lifestyle. We learn, develop, and improve every day with the goal of making our entire product lifecycle fully sustainable.