How to use the Aarke Carbonator Pro
Here are some instructions on how to operate the Aarke Carbonator Pro. Just follow the usage guide and the steps below and you'll have a smooth and satisfying carbonation experience.
Cylinder Installation
1. Use a soft cloth to protect your Carbonator when you lay it on its side.
2. Remove the plastic cover and stopper of the new gas cylinder.
3. Insert the gas cylinder into the bottom of the Carbonator.
4. When you feel it reach the top, screw the cylinder clockwise until it attaches.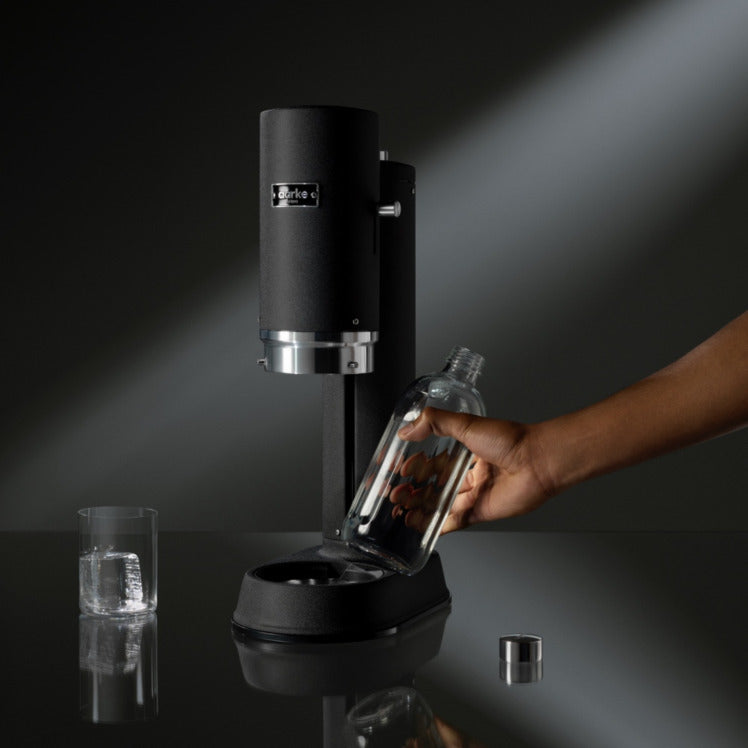 Carbonation
1. Fill the bottle up to the filling line.
2. Place the bottle in the base.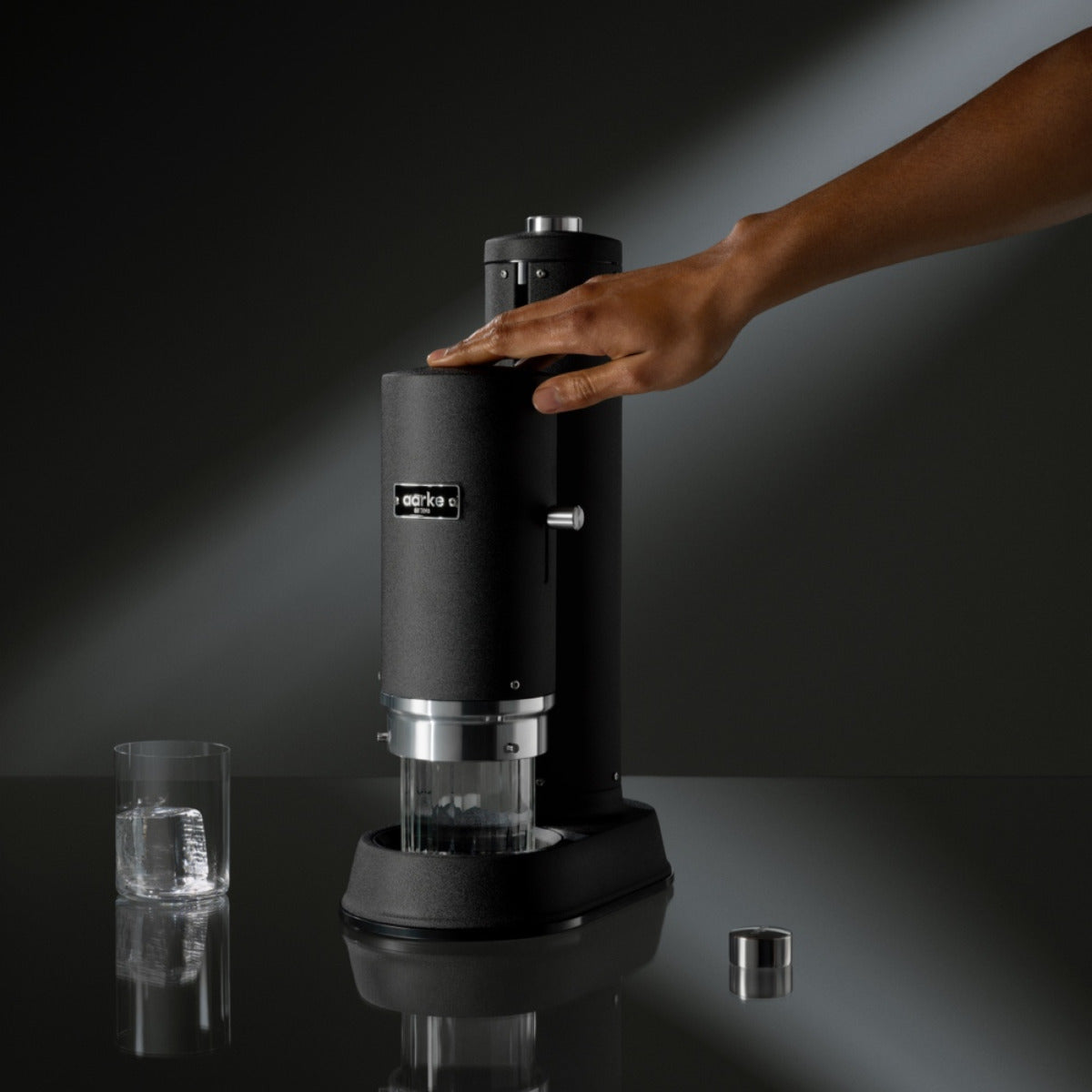 3. Press down the cover until it clicks.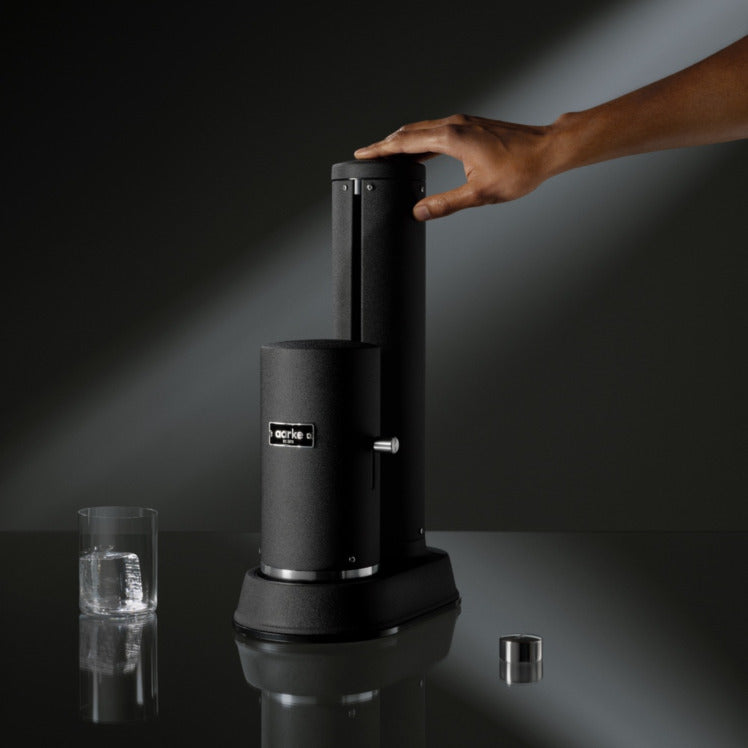 4. Carbonate the water by pressing the Carbonator button until you hear a buzzing sound.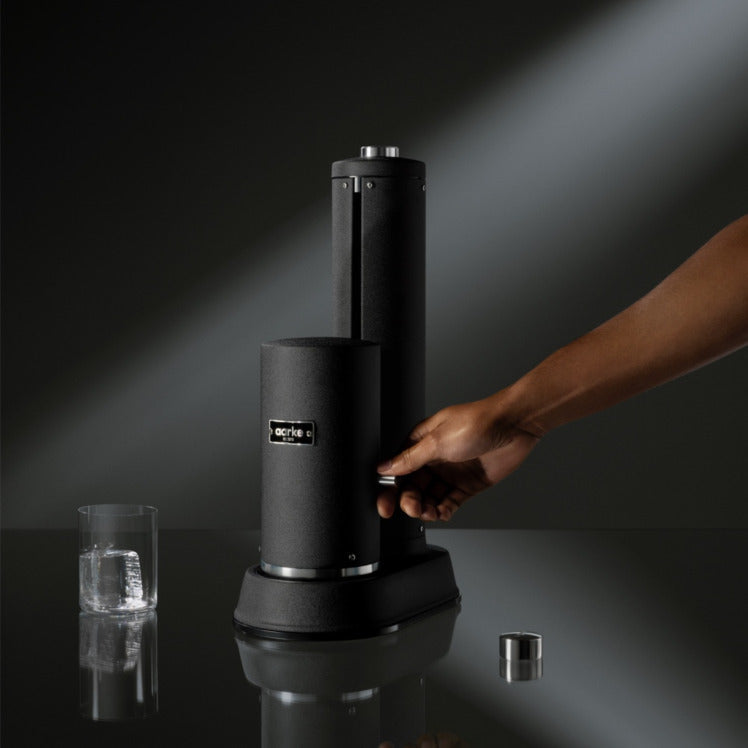 5. Press down the handle halfway to release the remaining pressure.
6. Continue to press the handle all the way down to raise the cover.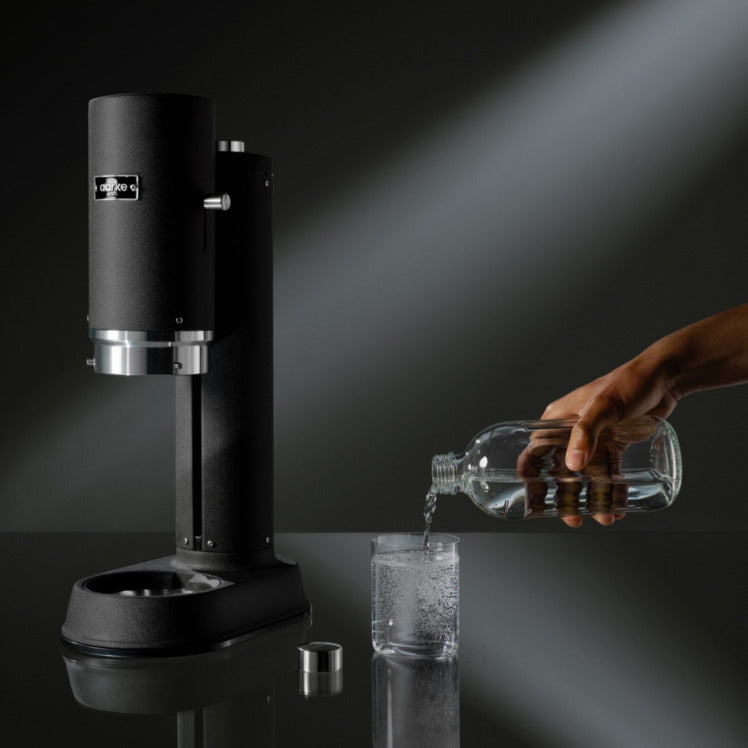 7. Enjoy your sparkling water!